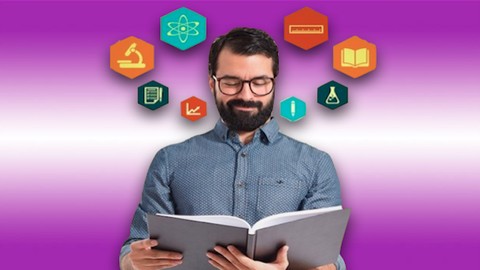 Become A Reading Machine MASTERCLASS: Read 300 Books
.MP4 | Video: 1280x720, 30 fps(r) | Audio: AAC, 44100 Hz, 2ch | 5.06 GB
Duration: 4 hours | Genre: eLearning Video | Language: English
The ADVANCED Course To Get Through Your Unread Bookshelf, Even If You Have Little Time and Read Too Slowly. Guaranteed!
What you'll learn
1. By the end of this course, you will be able to read at least 100 books this year -even if you have little time and read too slowly.guaranteed!
2. You will learn the complete 7 step framework I've used to read over 1000 books in the last 4.5 years (completely upgraded for 2019)
3. You will also learn how to ingrain what you learn so deeply that it becomes part of who you are (not just something you talk about)
4. You will instantly increase your reading speed (and remember almost everything you read better)
5. You will learn how to turn your reading to action, so you stop feeling stuck and start moving towards your dreams
6. You will also get access to worksheets and tools to master everything you learn
Requirements
1. You should be able to commit to at least 30 minutes a day of reading
2. You must be willing to try new methods and techniques - some of which are the opposite of what you've learned (and may push you out of your comfort zone)
3. You need to promise yourself you'll use what you learn. If you have any questions about the course, please contact me before purchasing the course so that I can make sure it's right for you
Description
THE CLASSIC BECOME A LEARNING MACHINE COURSE: NOW MORE ADVANCED
Upgrade Your Reading!
After over 21,000 students in the Become A Learning Machine (Versions 1 & 2), we've now added 45 NEW LECTURES to make this the most ADVANCED version of Become A Learning Machine yet!
In this course, I'll show you the step-by-step system I've used to read over 1,000 books. so you can get through books faster while learning what you read better.
I'll show you how to pick the right books, and how to get through them as quickly as humanly possible using this 7 step system.
So you can take what you learn to get real results in your life.
HOW IS THIS DIFFERENT THAN "BECOME A LEARNING MACHINE 2.0"?
· This course has all 33 Lectures of "Become A Learning Machine 2.0" PLUS 45 NEW Lectures to help you learn the concepts more deeply.and take it to the next level
· We'll cover things like "The Multiplier Effect," "Your Learning Chessboard," "The Ingraining Tools," and more that were not in the original course - and are designed to help you read more, and learn better
· This course is for the ADVANCED student who has either taken "Become A Learning Machine 2.0" and wants to refresh AND grow.
· OR.for the new student who is ready to dive in head-first and learn the most advanced and complete version of the course right away..
THE COURSE IS BROKEN DOWN INTO THIS 7 STEP SYSTEM.
· #1: We'll Bust The FIVE Monster Myths Sabotaging Your Chances of Reading Better, and Faster [and show you what to do instead]
· #2: You'll Learn The Science Behind Any Habit [and how you can use it to create an unstoppable reading habit - even if you feel like you don't have much time or motivation]
· #3: You'll Create Your "Reading Curriculum" - A Customized Gameplan For You To Make Sure You're Reading The Right Books [and avoiding the wrong ones]
· #4: You'll Uncover The SEVEN "Insider Learning Tools" To Read Books Faster [and learn what's inside better]
· #5: You'll Discover the Proven-5 Step Framework To Read Books Faster
· #6: You'll Start To Learn What You Read So Deeply That It Becomes Part of Who You Are [without needing to improve your memory]
· #7: You'll Turn What You Read Into Action [so you stop just talking about what you learn - and start getting RESULTS]
You'll also get access to 8 cheat sheets to be able to remember, and use everything we cover.
WHY THIS IS NOT A SPEED READING COURSE?
There are 1 million books published every year in the United States alone! Everyone knows most of them are 90% fluff, but 10% gold.
So why just learn to read faster, if you're going to be reading mostly fluff? In this course, you WILL learn tools to read faster. But you'll ALSO learn how to find and identify the gold using the "Insider Learning Method" - and learn those concepts faster - and better.
Yes, you will want to read some books cover to cover. We'll show you how. But in this course, you'll also discover when, and how.
So to become a learning machine and read more books than you ever thought possible, just click the "take this course" button and I'll see you in the first lecture.
To your success,
Brandon
Who this course is for:
1. This course is for you if you have a list or stack of unread non-fiction books you're dying to get through
2. Ideal for people who feel overwhelmed by all the information they want to take in, and are frustrated that their lives aren't moving forward
3. Anyone who dreams of reading 100 or more books this year (I've already shown over 1000 people how to do so.)
4. You know you're capable of making a greater impact than what you're currently doing
5. You want to read more NON-FICTION books. This course is specifically designed for non-fiction. If you want to read more fiction books, I'd recommend a speed reading course instead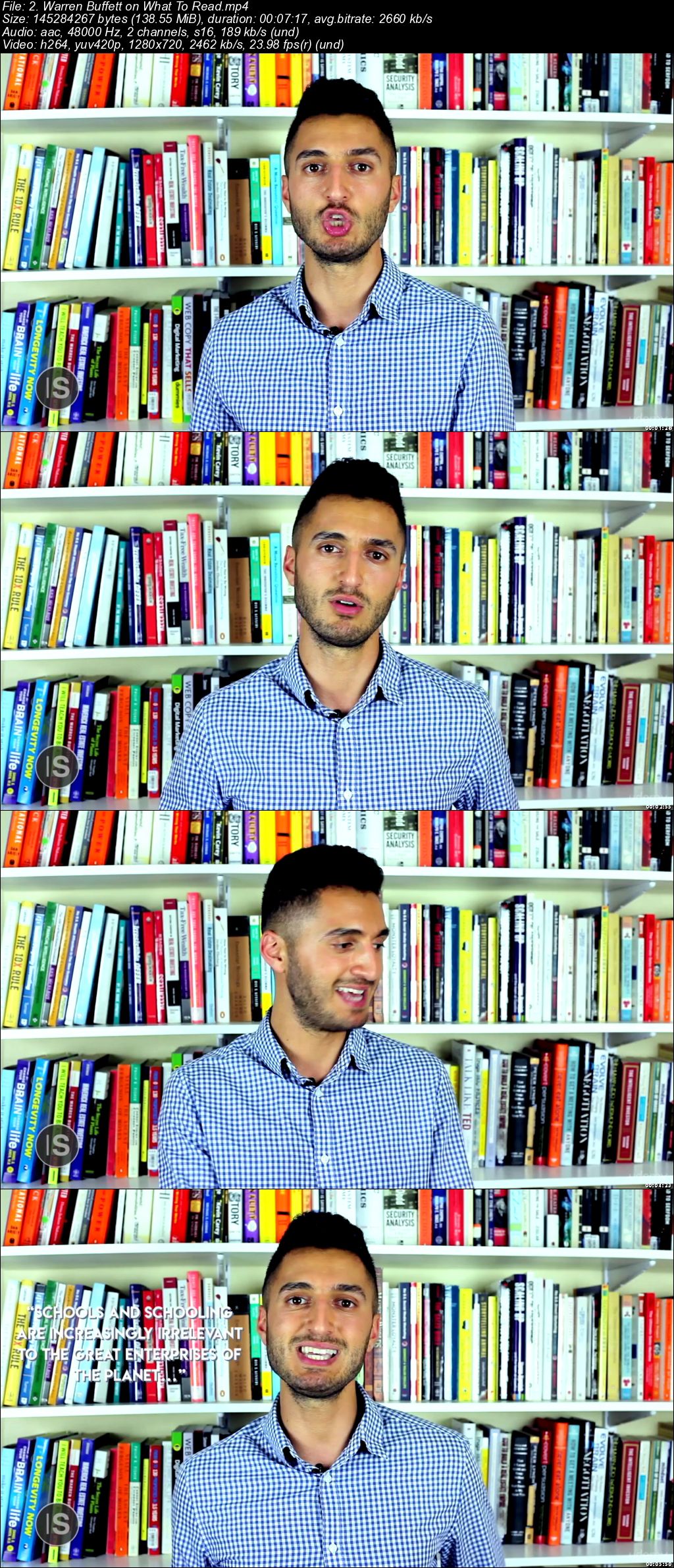 ...
DOWNLOAD
(Buy premium account for maximum speed and resuming ability)